Wallsystems are at the cutting edge when it comes to critical technical functions. We set the standard for the future. Development is a hallmark within Wallsystems. Besides the design, technological innovation is one of the most important things to reduce noise, improve hygiene, increase safety and sustainability, etc. Wallsystems plays a vital advisory and supporting role for architects, contractors and property owners. One of our goals is to achieve perfection on all levels, and continuously striving to be better makes us one of the mega-players of the future.
Wallsystems has developed a spring hinge for the Space partition wall system that covers all possible functions for how a door should be able to be closed. You choose how slow or how fast the door should close. If you want less noise, you can adjust the hinge, so the door closes slowly. If you prefer the doors to shut quickly, then this is also possible; use our dampening strips to keep the noise level down. This is now the standard within Space partition walls, and to make sure that you receive these hinges, could you write that you want spring hinges with adjustable speed?
Wallsystems – We set the standard for the future.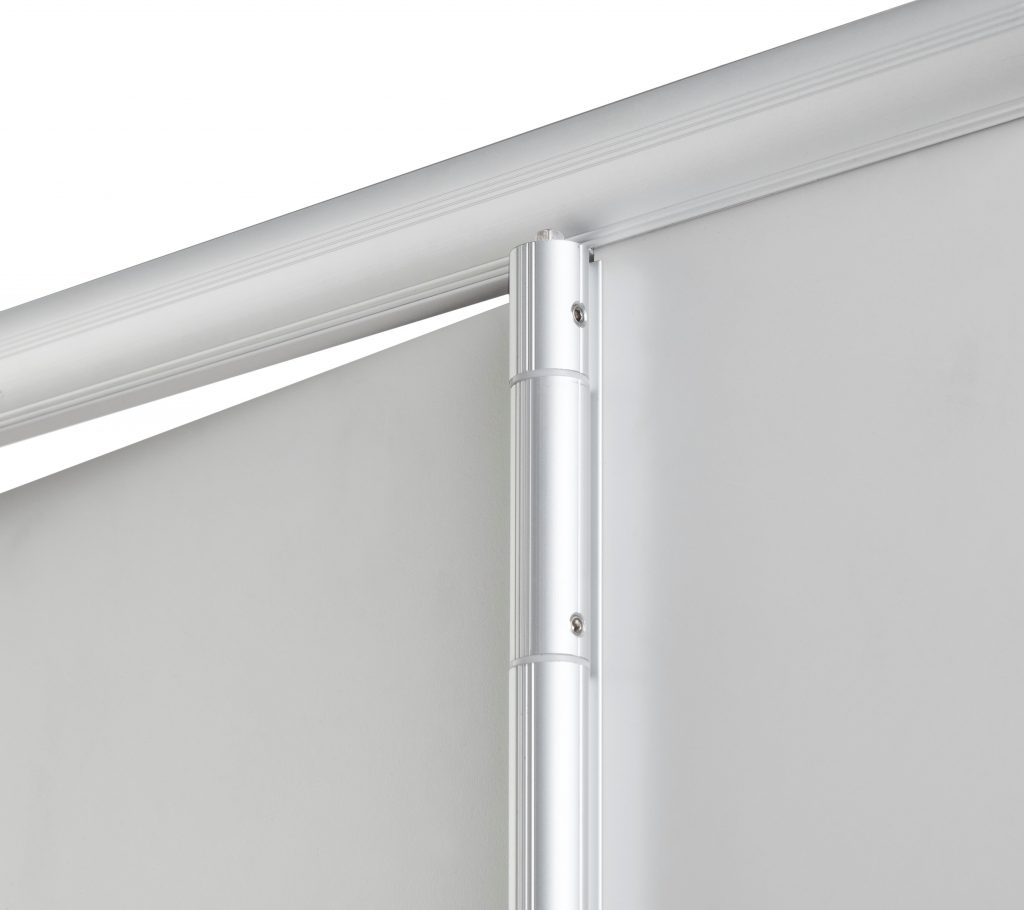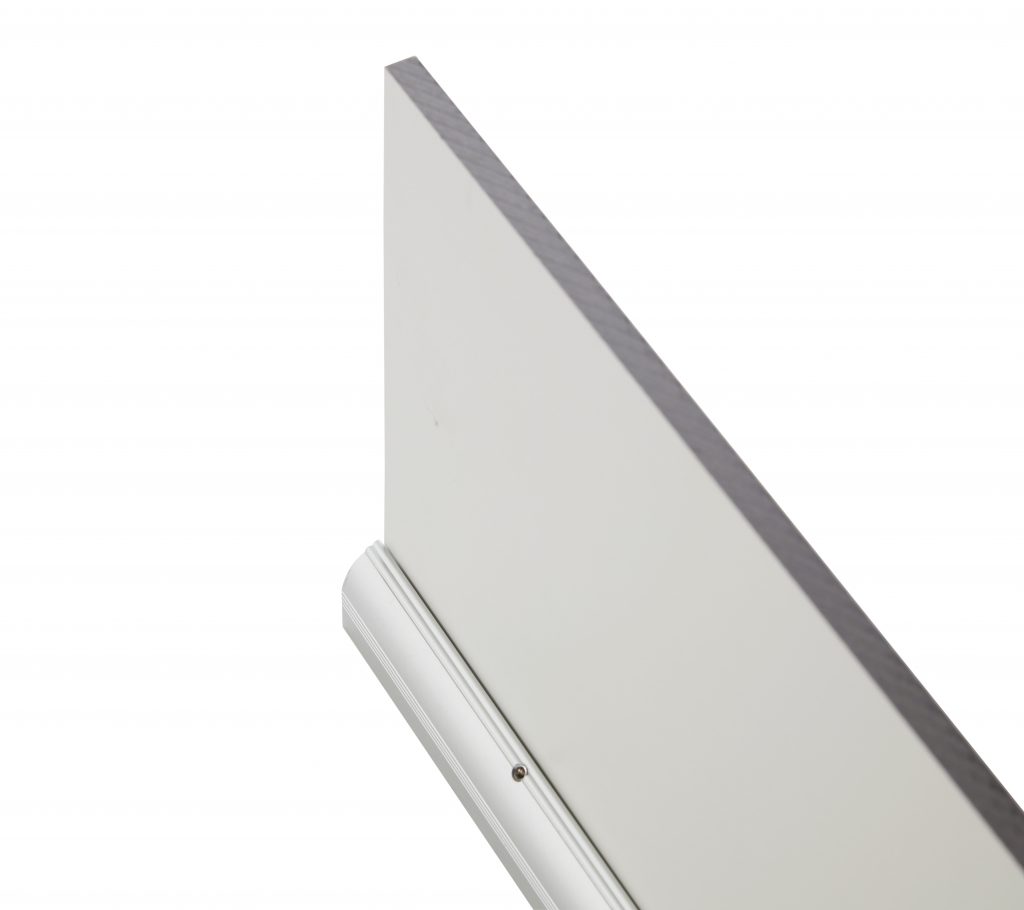 Wallsystems has developed profiles/fittings that do not show the screws holding the compact laminate. This gives the partition wall system a nice-looking finish, but the most important thing is that it also helps with hygiene, as there are no screw heads to collect dust and grime. It also prevents lint from a rag used to clean the partition wall from fastening on the screw head. This is unique to us, and it also helps the builder to cut down the installation time as the screws are already in the profiles. This means no time is spent drilling in the profiles/fittings and the laminate. Our Space, Basic, Frost, and UNO partition wall systems use this.
Wallsystems – We set the standard for the future.
Wallsystems fits the hinges at the factory for our Space, Basic and Frost partition wall systems. This makes us unique, but we feel it is essential that the excellent quality leaves the factory and that we, as professionals, have adjusted the hinges for maximum durability. When we fit/install the hinges, we also help the customer significantly reduce their installation time. The quality is also top-notch instead of spending time drilling and installing the hinges on site.
 Wallsystems – We set the standard for the future.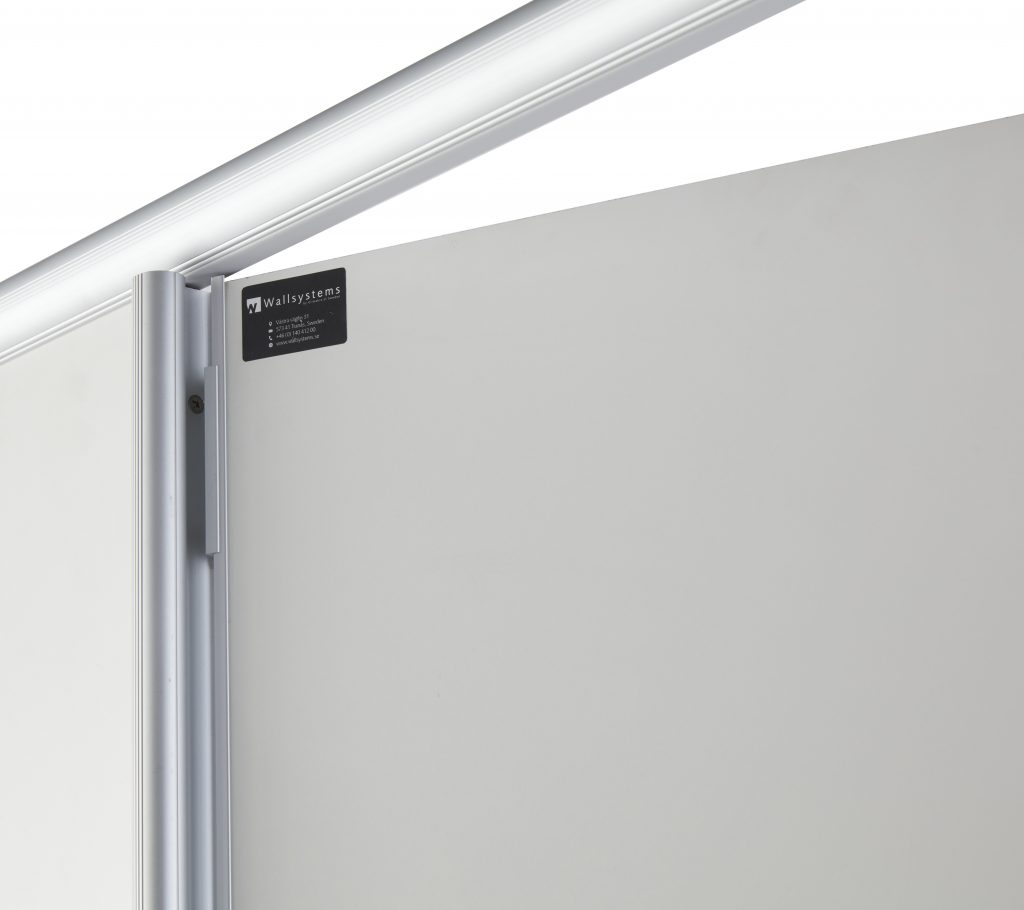 Wallsystems now has soft-close hinges in all its compact laminate cabinets so that the noise level in schools, swimming halls and sports halls will be as low as possible. The cabinet doors cannot be slammed shut as the door closes automatically and quietly during the last part. Sound-dampening cabinet door bumpers also help to avoid compact laminate against the compact laminate. Quality, down to the smallest detail.
Wallsystems – We set the standard for the future.